For interior, stationery, textiles and fashion
COLORFUL FEEL-GOOD PAPERART, SURFACE DESIGN + ILLUSTRATION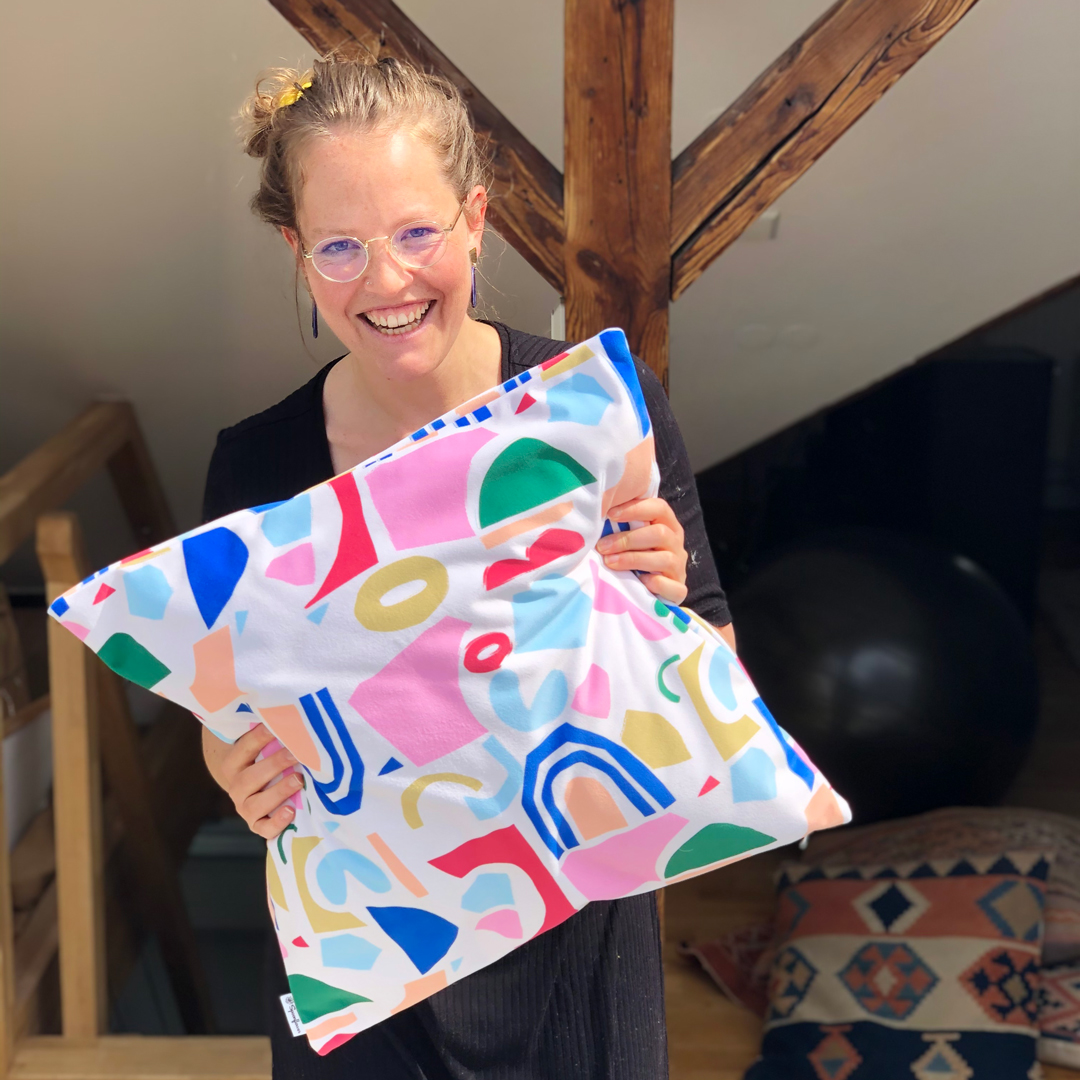 Let me bring you color and joy!
HEY THERE, I'M LISA!
I am a paperartist, surface pattern designer and maker - creating every day in my creatively messy studio in the south of Germany. I love to play with paper and scissors to create happy, vibrant and bold artwork often filled with all the colors of the rainbow. My work is all about color, shape and fun combinations: A constant exploration, made of happy coincidences, compositions full of life and positive energy that I wish to spread around. If people smile when they view my work, my mission is accomplished! My work can be found on fabric, clothing, packaging, stationery, gift boxes and greeting cards to name more than a few… I hope that my art can bring some brightness and joy into your life.
Want to collaborate with me in some way? Let's chat!
GET IN TOUCH
READY-TO-USE DESIGNS
PATTERN CATALOG
You can find lots of ready-made patterns for licensing (exclusive & non-exclusive) in my Etsy Shop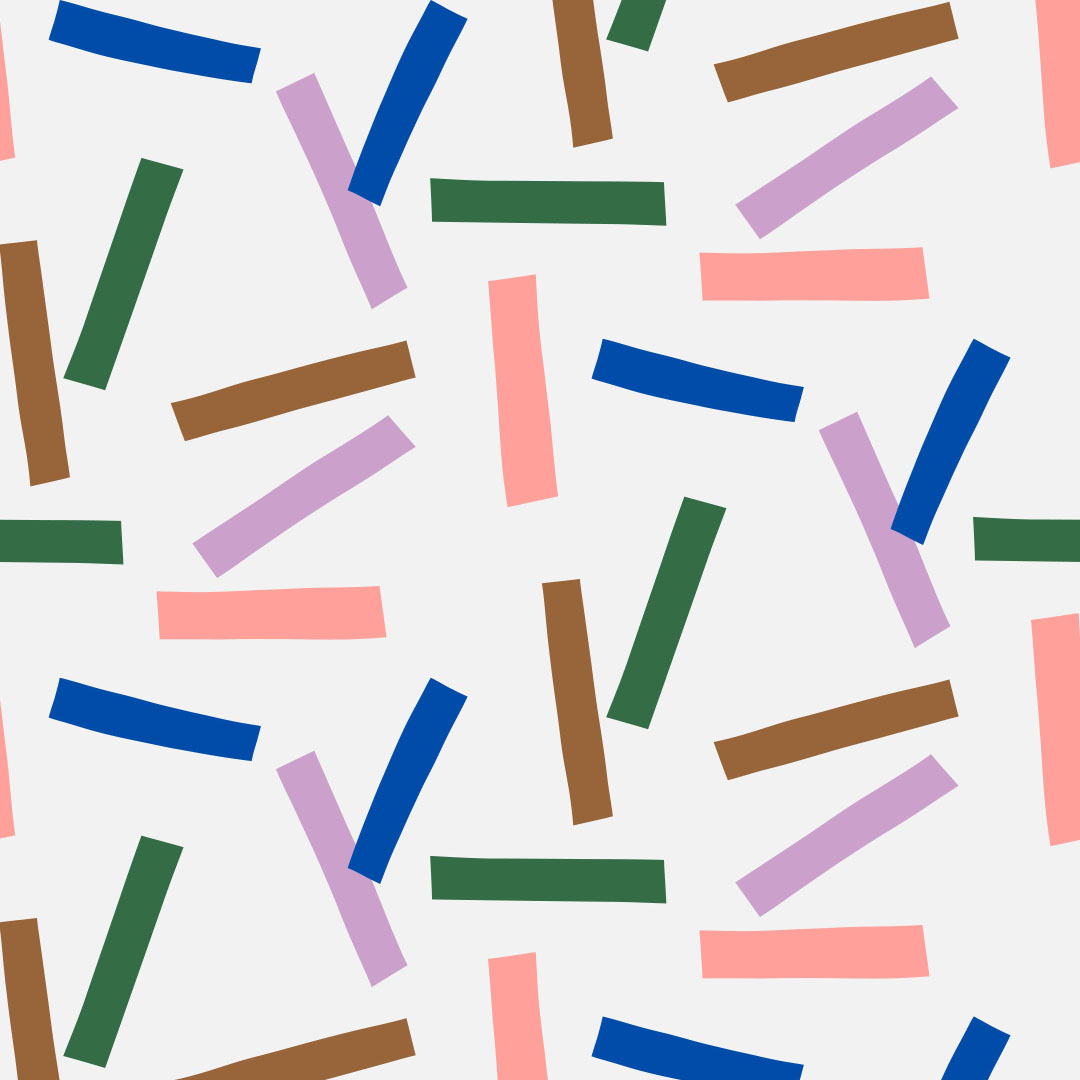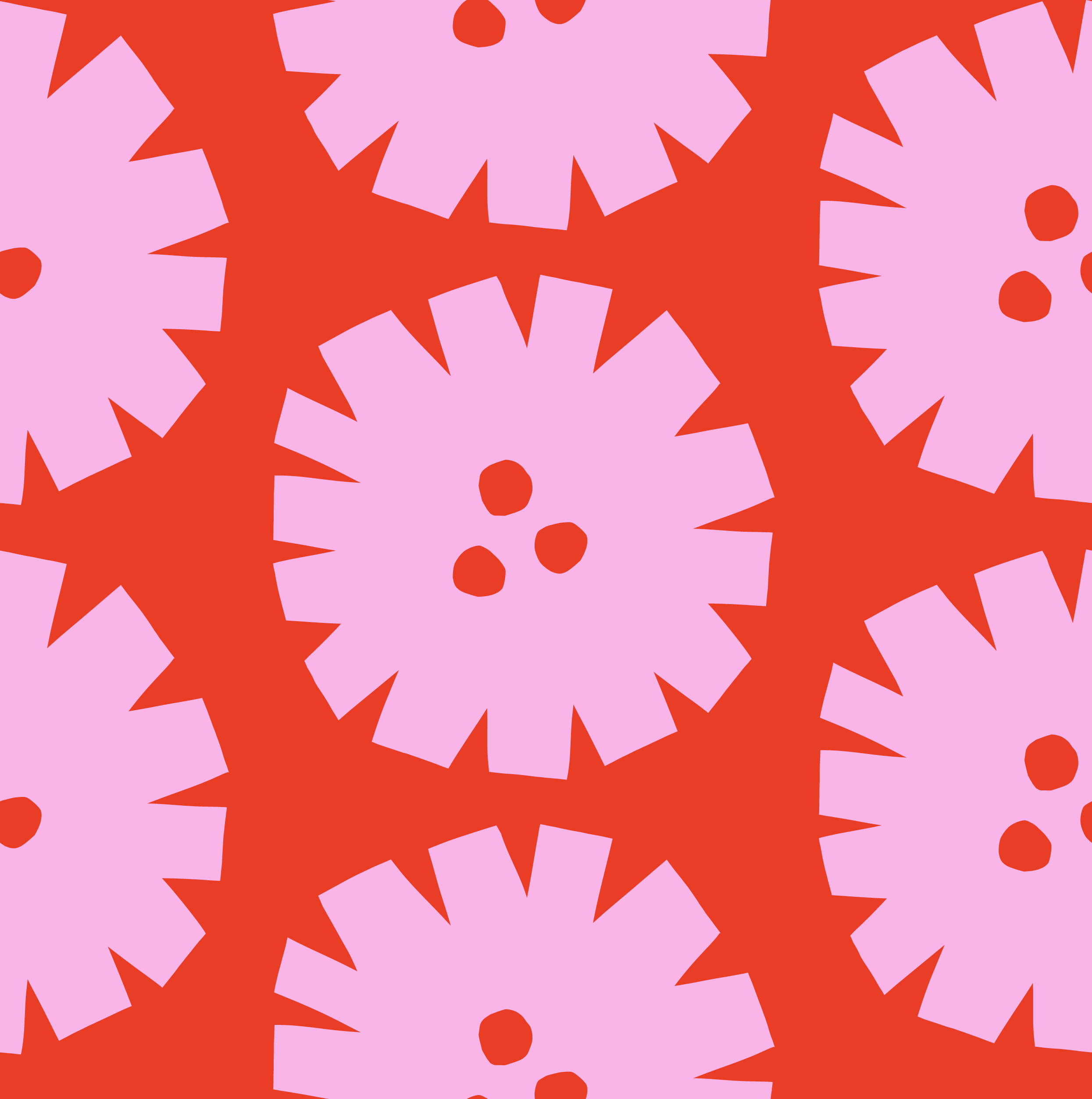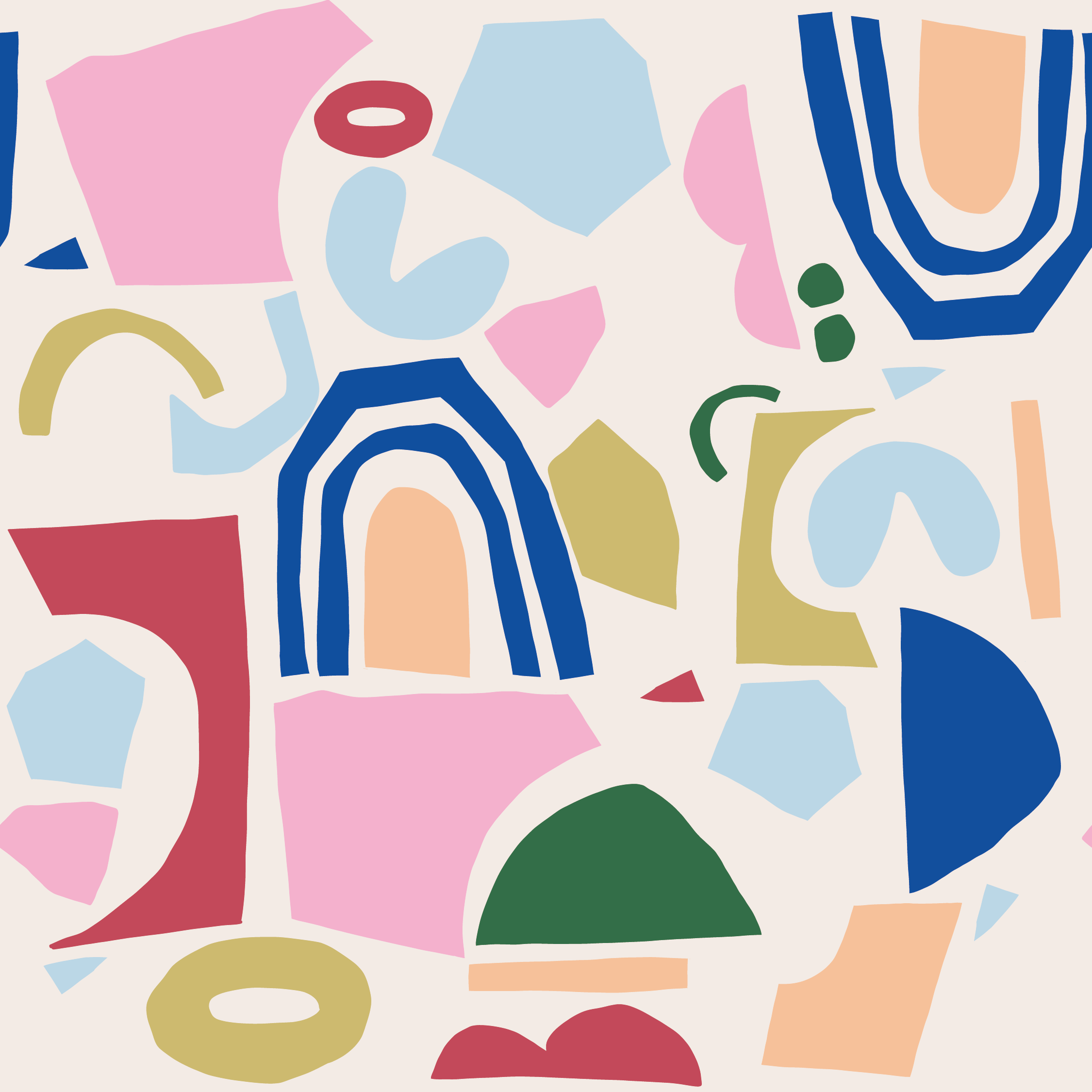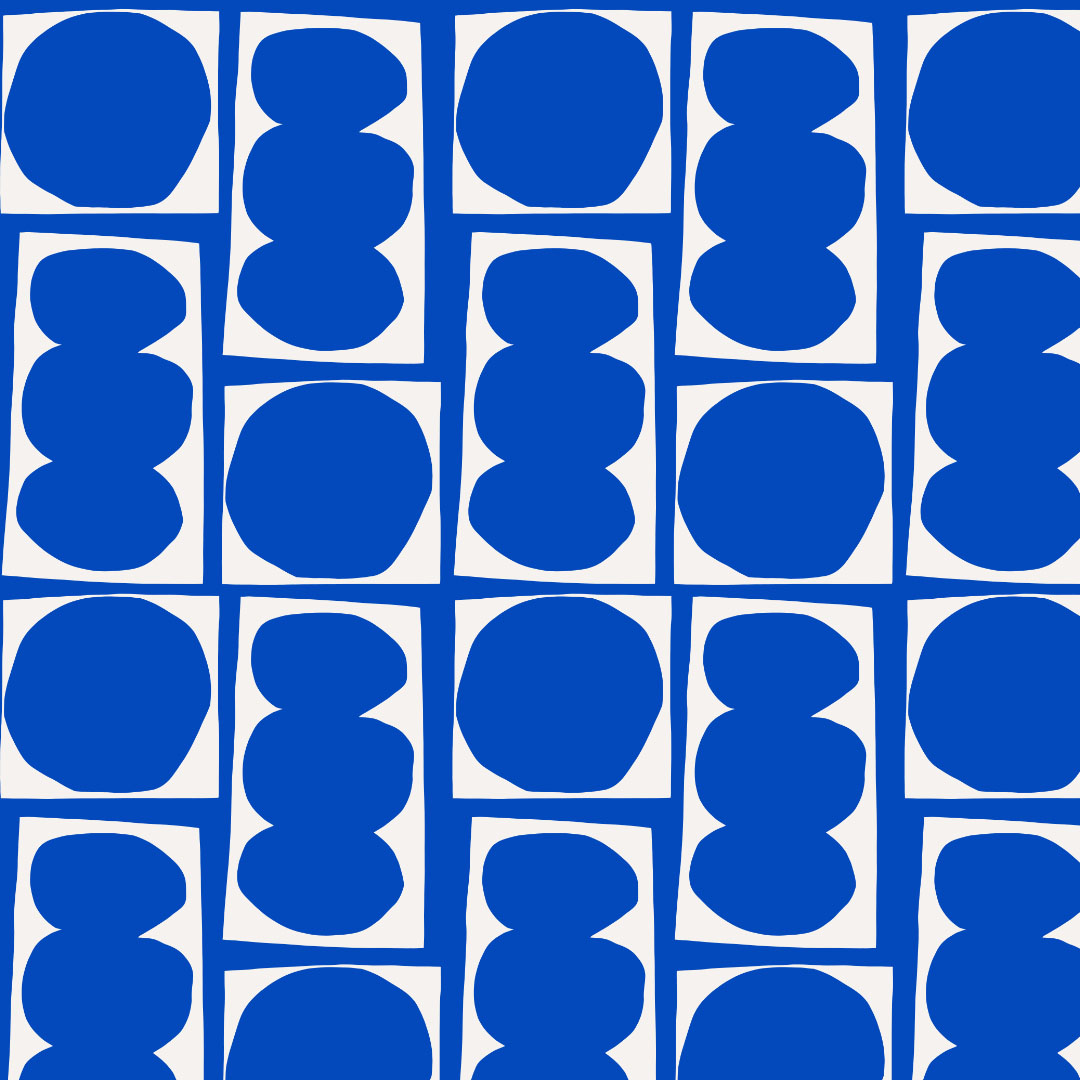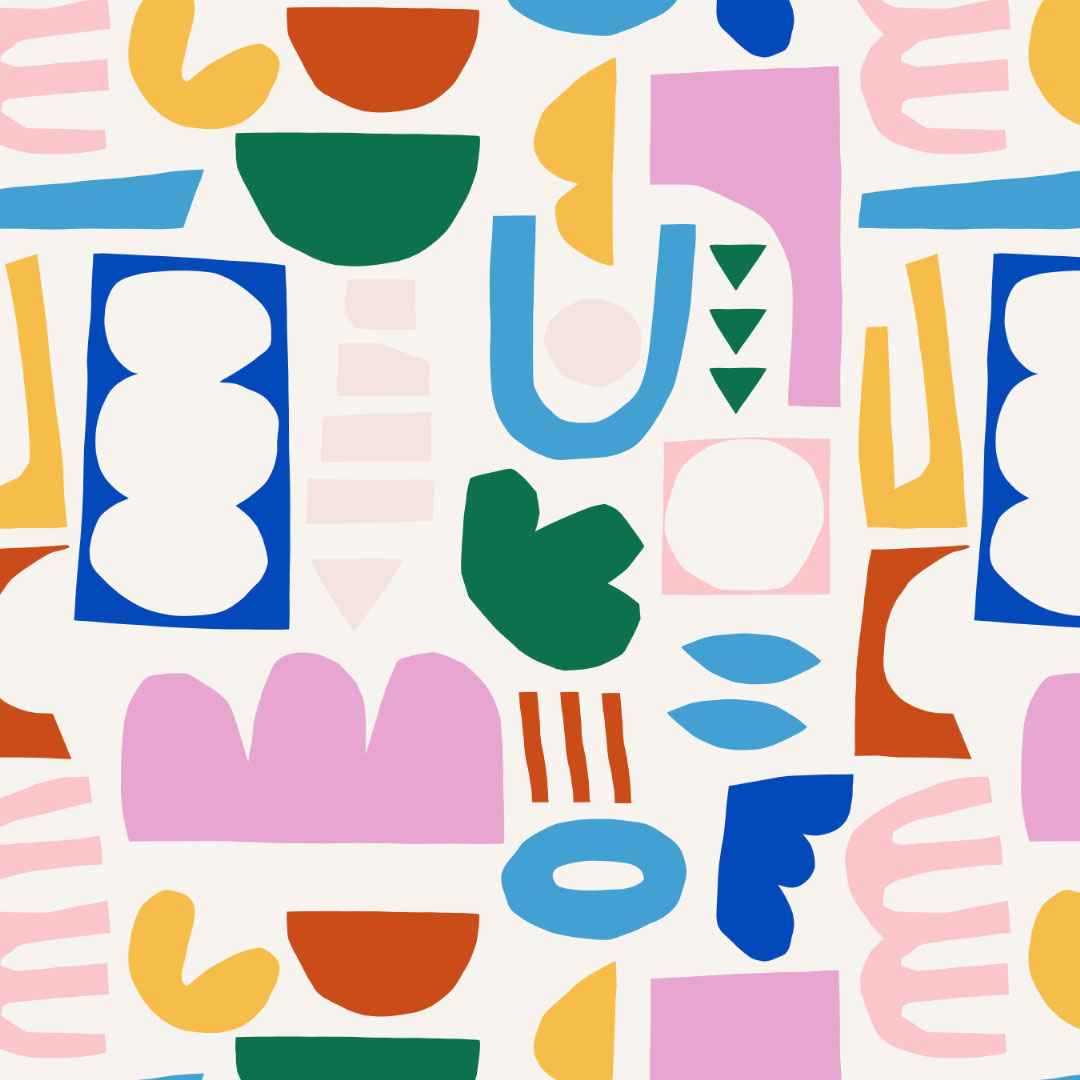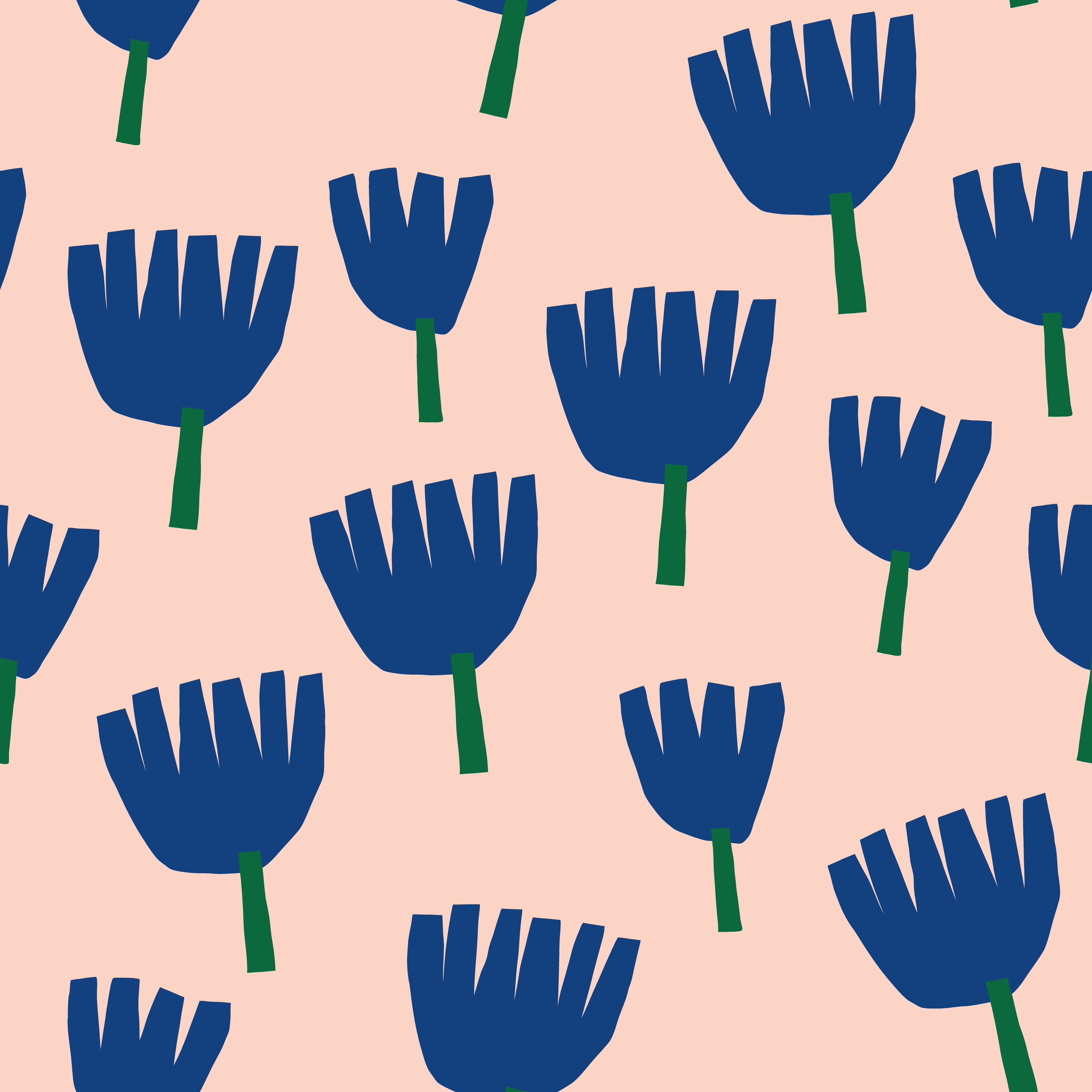 SEE PATTERN
OH HELLO!
WHAT CAN I DO FOR YOU?
LICENSE MY WORK
LICENSING
If you are looking for bold and playful patterns for your product, you can select designs from my growing pattern design portfolio which up to now consists of more than 100 ready-to-use vector repeating patterns. Just send me an email, tell me about your project and business and ask for my pattern catalog.
REQUEST CATALOG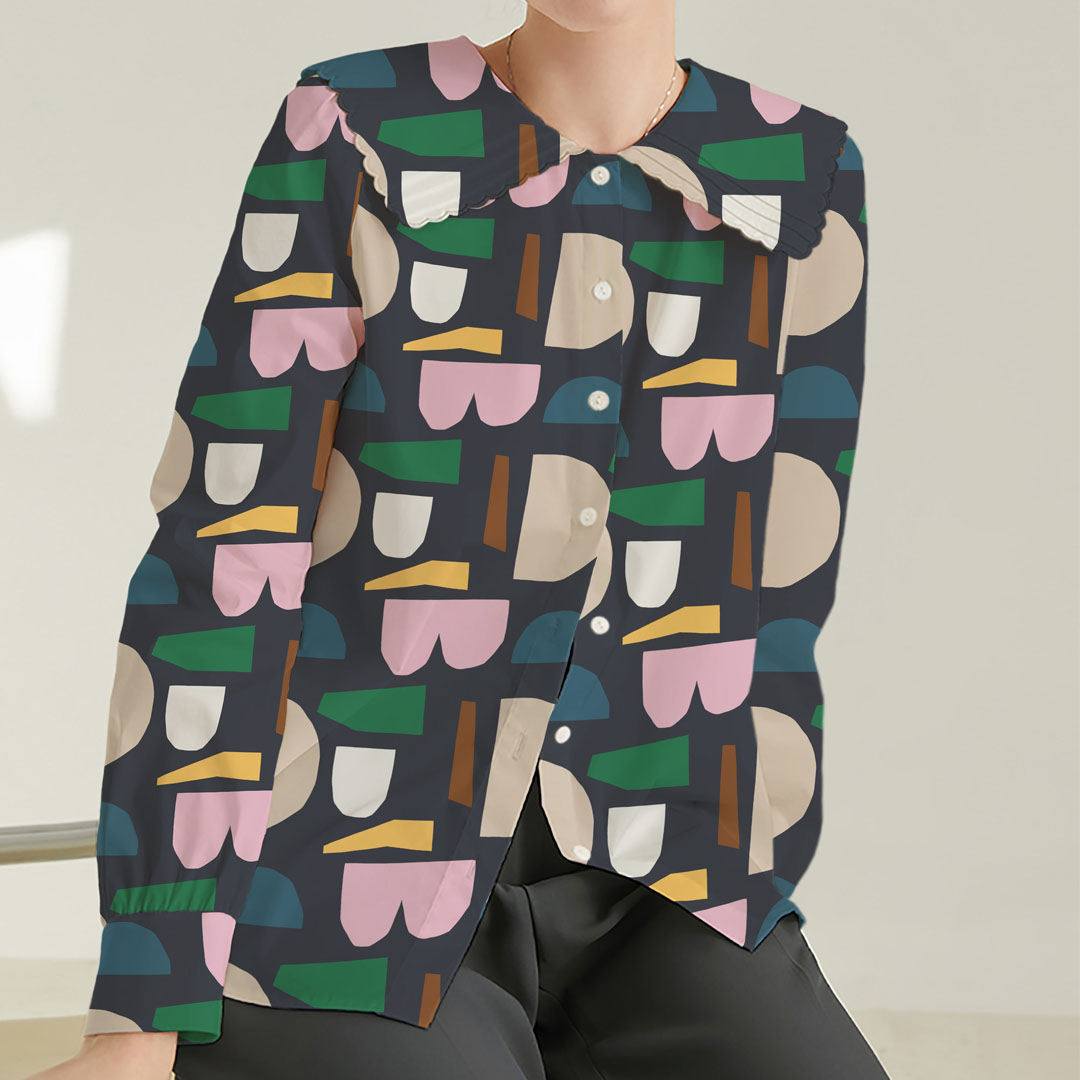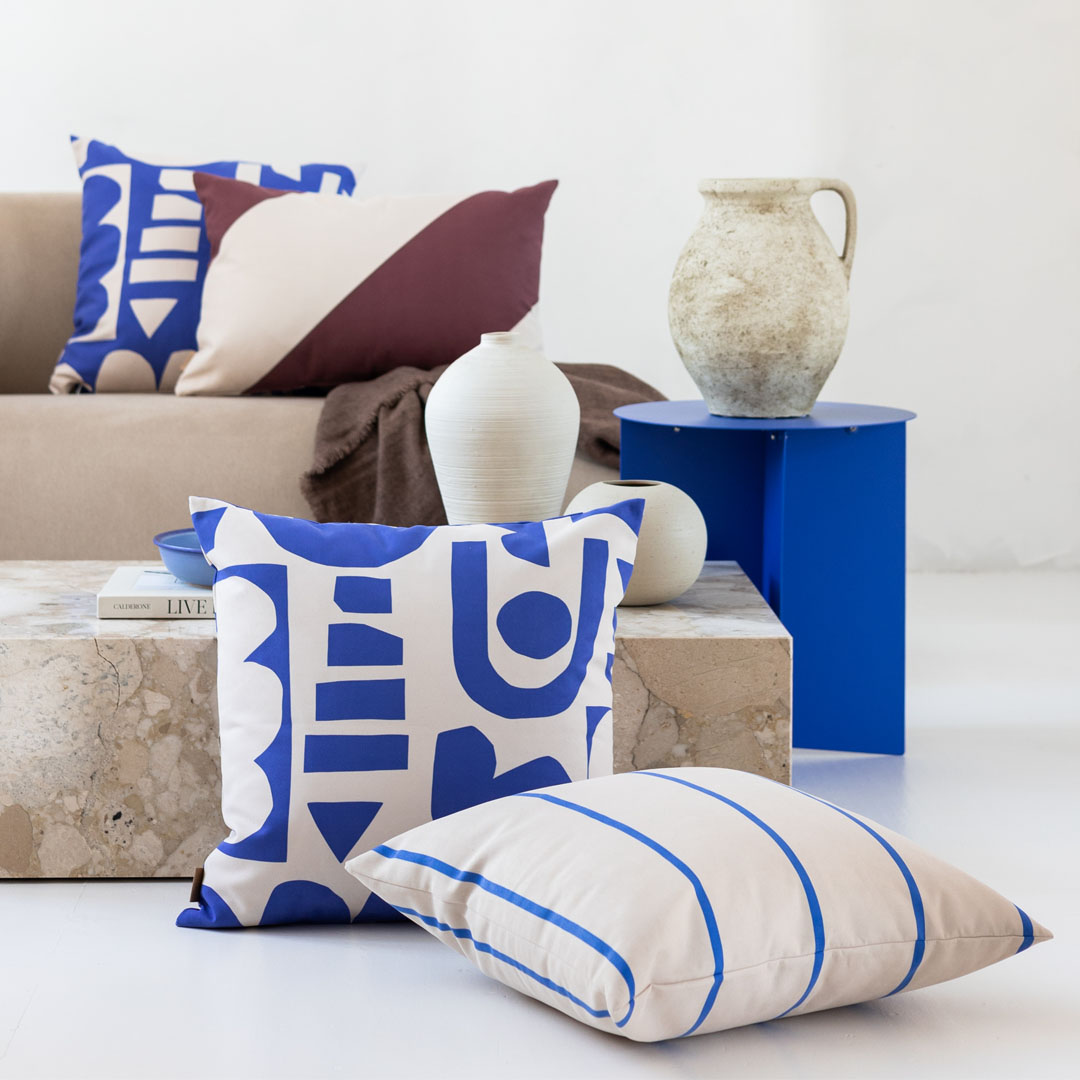 JOY AND HAPPINESS FOR YOUR HOME
COLORFUL HOME DECOR
My aim is to transform your home into spaces full of happiness and dopamine decor in perfect color harmony with bold patterns and vibrant color-blocking styles. If you would like to give your place a makeover with print-on-demand wallpaper, wall art, bedding, tabletop products, home decor and more, or if you'd like to make a gift to someone special or yourself, these are the links to my shops where you can find all of that:
LET'S PLAY TOGETHER!
CUT & CREATE
If you are a fellow enthusiast, designer or artist and would like to jumpstart your creativity, then let's cut & create together! Whether it's playing with abstract paper cut collages, pattern design or color theory - Online on Skillshare as well as in person Studio workshops I share all my knowledge and show you my hands-on paperwork process.
GO TO SKILLSHARE
WORKSHOPS & EVENTS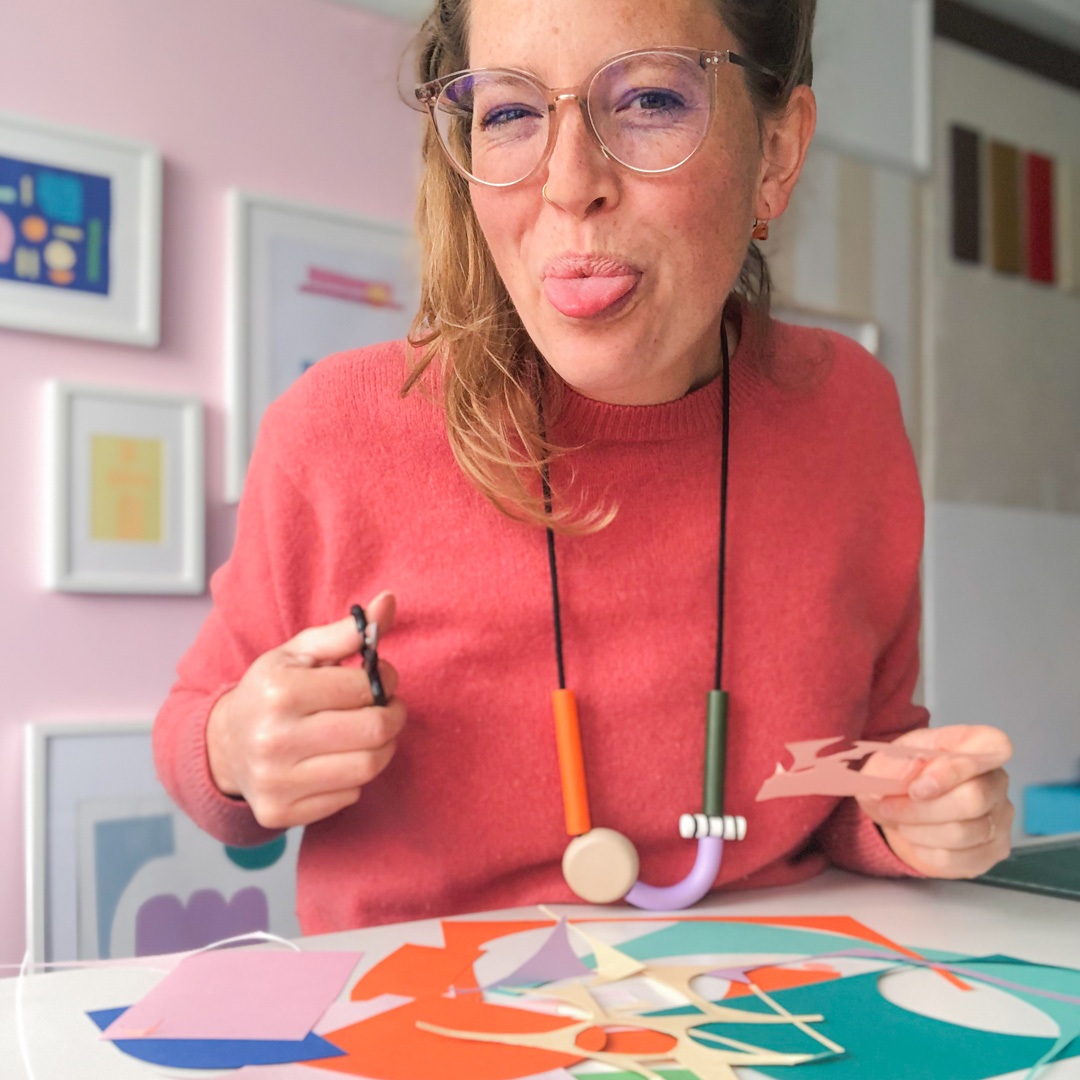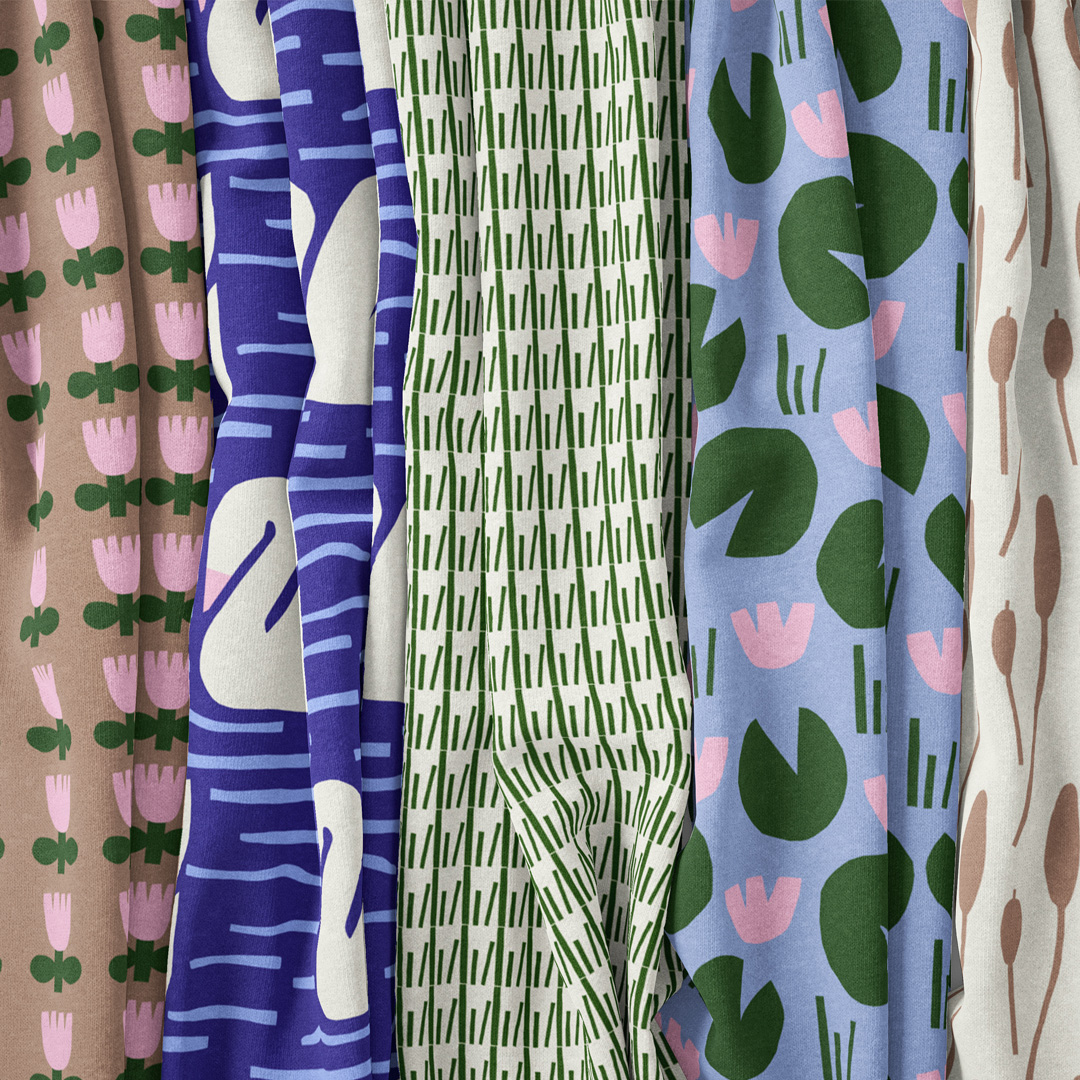 FOR CREATIVES LIKE YOU
DIGITAL RESOURCES
Your creative adventure starts here! Ready to use graphics for your creativity & digital tools to add some joy and whimsy to your creative projects: I create colorful graphics for your creativity to help you create a unique design, complete your personal project or start your own business. I hope, that my artwork will help you to make your creative project is cute and fun. Enjoy!
ETSY SHOP
FABRIC BY THE YARN
SEWING AND DIY
If you are maker and love to sew, you can purchase my designs on bolt fabric online at Spoonflower or Textilwerk (only ships within Germany and to Austria, Belgium, Poland, France, Spain and the Netherlands). Both companies offer a wide range of fabrics including organic cotton. I can't wait to see what you come up with, so please don't forget to tag me on your project picture on Instagram @lisajasminbauer
SPOONFLOWER SHOP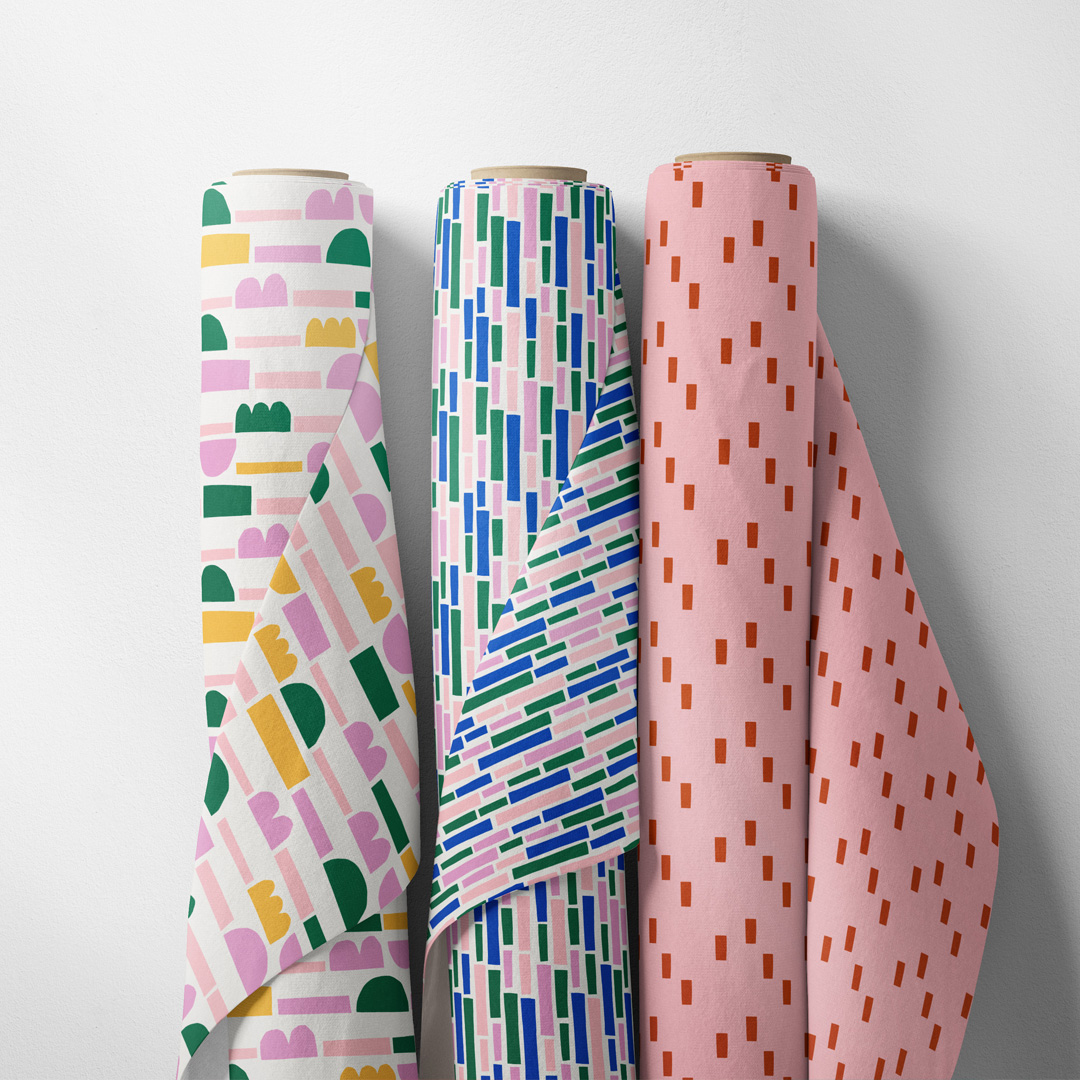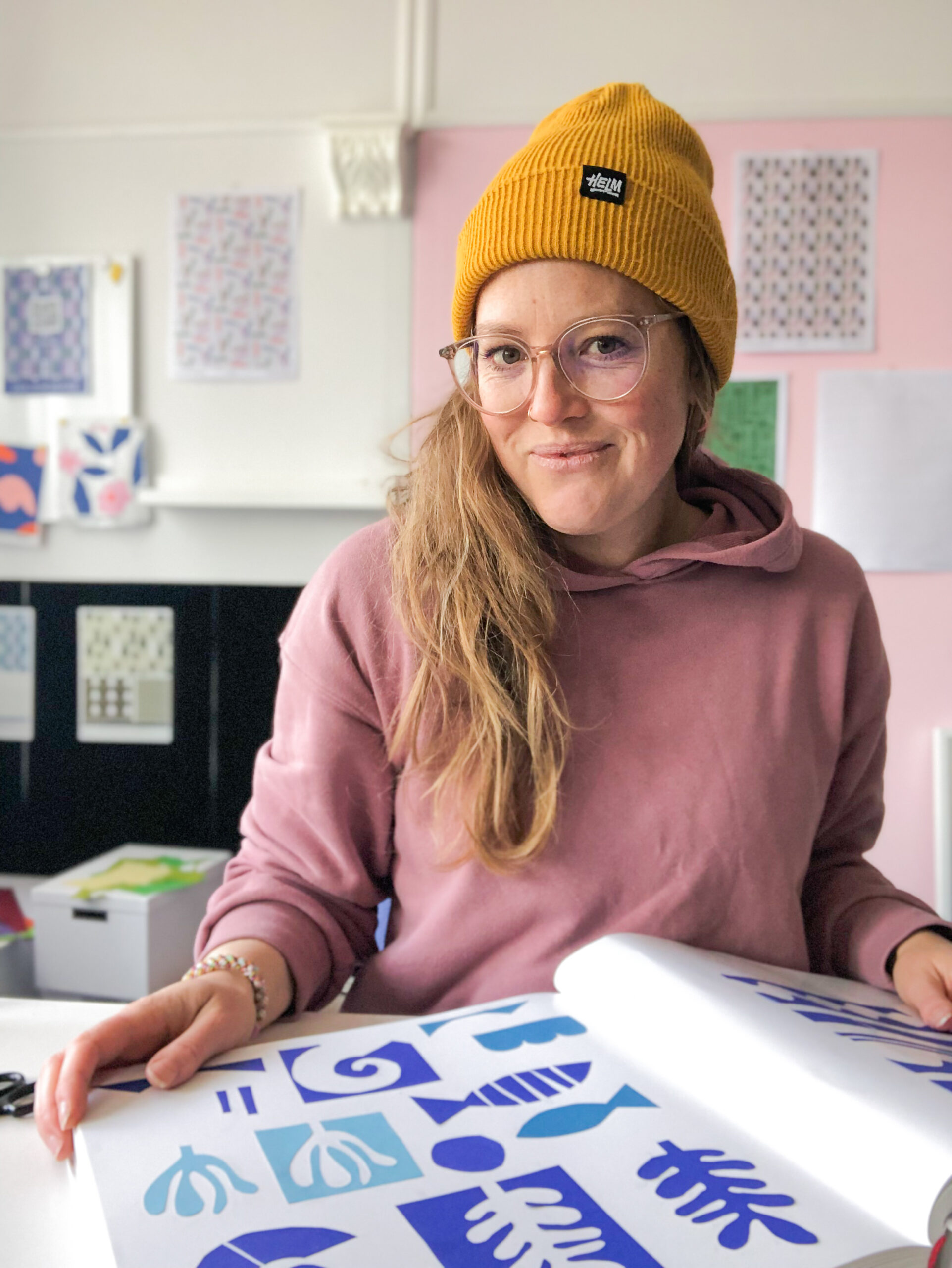 I'm glad you're here!
LET'S GET TO KNOW EACH OTHER
I'm a mom, dog lover, illustrator and surface pattern designer living in the south of Germany. Fun fact: I don't associate Germany with the sea as I have never been to the seaside in Germany. Instead I feel at home in the mountains and green forests. Nevertheless, the winter months in Germany are too gray and wet, which is why I like to spend most winters in the sun by the sea. Being outdoors in nature I am closest to myself where inspiration is everywhere for me. Over the last few years I've build a career doing what I love and have been able to work with a variety of companies and successfully license many of my seamless patterns for home decor, fashion, stationery and other surfaces you can beautify.
READ THE FULL STORY
Scroll right to discover more references →