15+ Ways to use digital paper and repeating pattern designs
I literally can spend hours creating colorful digital paper designs and dreaming up ways to use them. I'm all about those vibrant, electrifying patterns that make creativity pop. And they have so many possible uses and are pretty cool jumpstart for any creative project! So, let me spill the tea: I've got something that might just be your next creative crush.
"But hold up," you say, "what's the buzz with digital papers, and why should I care?" Well, let me break it down for you, no-nonsense style.
Digital paper is your digital design playground, usually sized at a neat 12"x12" in JPEG or PNG format. Originally rocking the digital scrapbooking scene, these patterns are now ready to party with your creativity wherever you are.
Picture this: Patterns that fit like a glove, seamless and versatile. Use them to jazz up your graphics, kick up your backgrounds, or add that 'wow' factor to your projects. Think scrapbooking, web designing, or throwing the coolest invites in town – it's all within reach!
Oh, and guess what? You're not just limited to the digital world. Print 'em out, flaunt 'em off! Take your projects from pixels to print, and let the 'oohs' and 'aahs' roll in.
Ready to let loose your creative beast? Buckle up, because we're about to dive headfirst into a world of patterns and play! 🎉✨
How do you use the digital files
Once you've snagged your digital paper design file, typically in .JPG or .PNG format, the creative playground is yours to explore! In my Etsy store I offer you a colorful selection of designs and files that you can easily download after purchase and use very different creative projects.
Since the files are rather large, it is customary for them to be compressed into a zip file. You need to extract the files to your chosen location on your computer in order to access the digital paper kit. Once the zip file has been extracted, you will see either PDF or JPEG files of your digital papers from the kit.
All you have to do now is click on each file and print out your papers. If you don't have a home printer, you can still get these beautiful papers. Many local libraries print files for their patrons on a regular basis. Call your library and ask if they provide this service. A local print shop will also print files for a very small fee.
In the following I would like to give you a list of ideas what you can do with the files. From paper craft, to home decor, technology and hobby and creative business – the choice is yours!
What can you do with digital paper files
Once printed, a piece of digital paper can be used like any other decorative paper. Use the paper as a background for handmade cards or scrapbook pages, add panels of decorative paper to projects and cut shapes out of odds and ends of the paper to use as embellishments or accents. Digital paper can also be used in digital craft projects such as digital scrapbooking. The fact is that you can use every one of those papers in almost any craft project you do. Whether you make cards or hand-made journals, do mixed media art, make holiday gift tags, create home decor sign and many other crafts, there is a way to utilize digital paper kits in each one.
Tips for using digital paper
Match the quality of paper you use to print the paper to the project. If you are making a very special card, for instance, ensure you print onto a high-quality paper. A low-quality paper may reduce the overall appeal of the finished project.
Use a computer program to crop the paper design and only print what you require. This will help reduce printing costs.
Store packs of digital paper in clearly labeled folders on your computer. This will help you find the papers at a later date.
When you download an item from the Internet, make sure you download from a reputable website and use a virus checker to make sure that there are no unwelcome surprises.
Digital Scrapbooking: Easily create stunning, personalized scrapbook pages minus the fuss of traditional methods with digital scrapbooking. It's a no-brainer and tons of fun!
Travellers Notebook Covers: Transform A4 or letter card stock into chic Travellers Notebook covers. Print your design, trim, fold, stitch or staple – and voila! For an extra creative touch, design a template in Adobe Illustrator for personalized covers.
Planner Dividers: Calling all planner enthusiasts! Craft custom dividers for ring bound or disc bound planners, keeping your categories organized and stylish.
Special Occasion Cards: Express your love on special occasions with custom cards – be it birthdays, Christmas, or anniversaries. Canva, a user-friendly tool, offers a great starting point, even for those new to graphic design.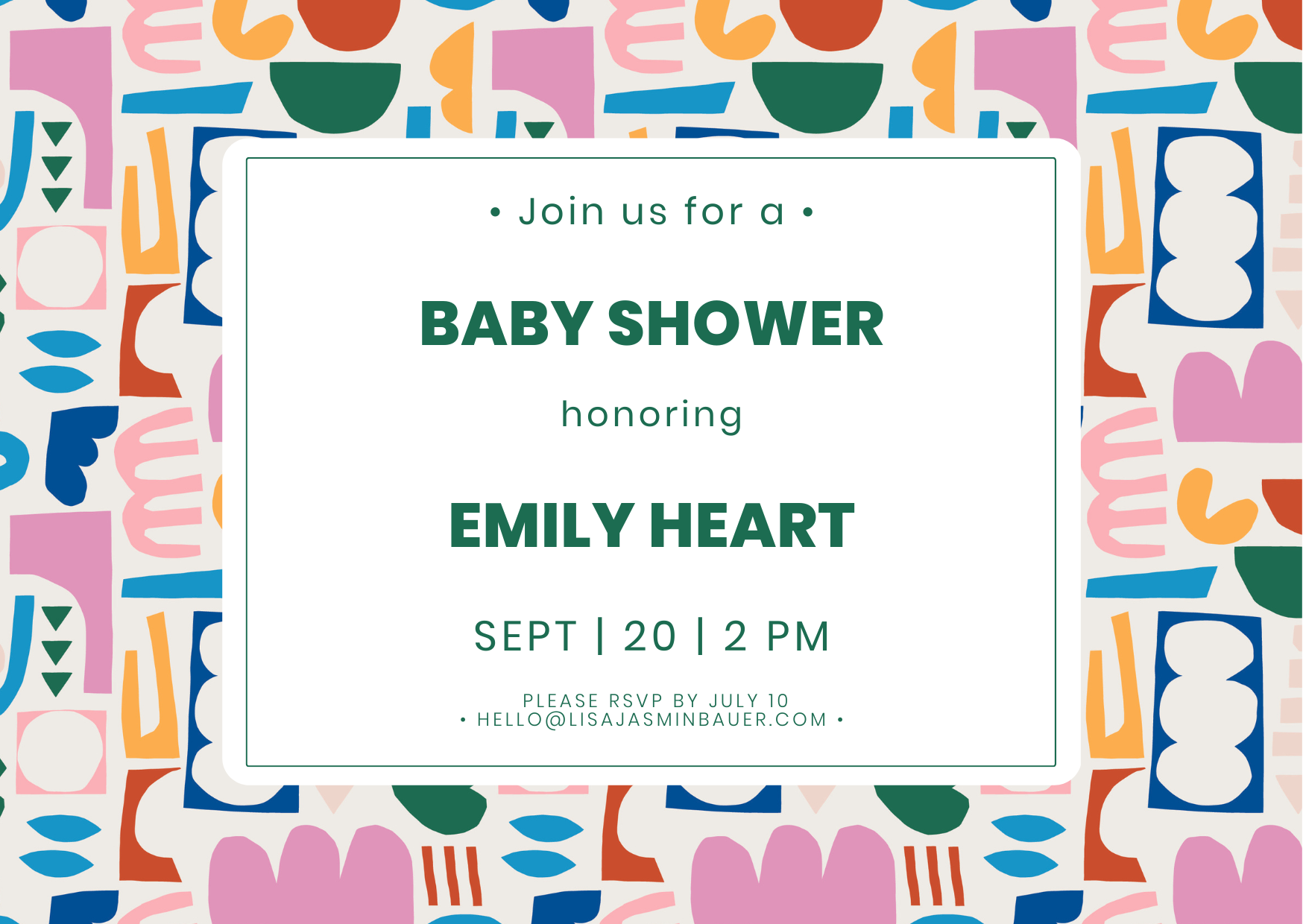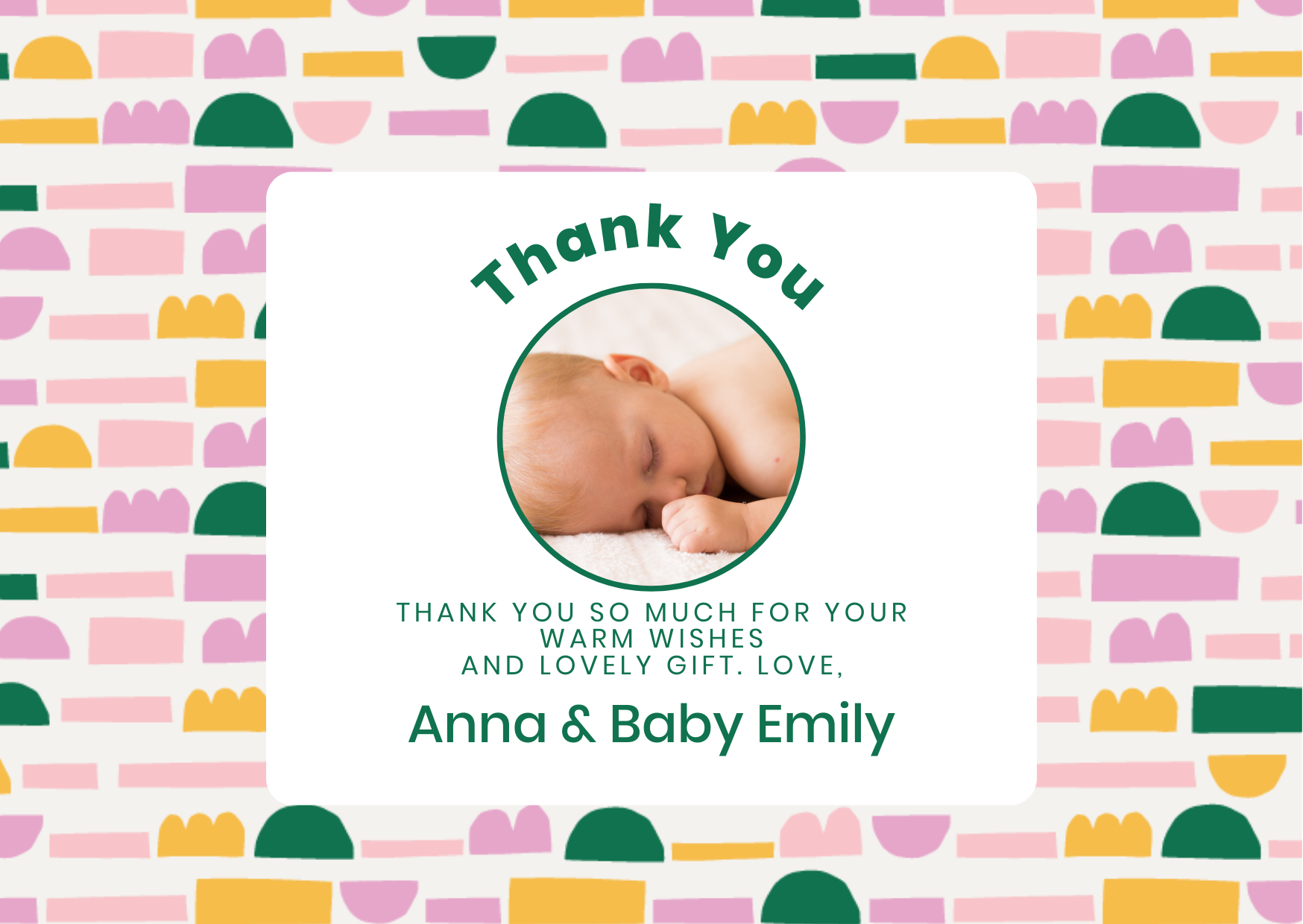 Business Cards: Stand out in the business world with vibrant and uniquely designed business cards using digital paper for that perfect splash of color and style.
Origami Paper: Host a craft day and create delightful origami animals using your very own printed origami paper.
Gift Tags: Craft charming gift tags perfect for the holiday season or adding a personal touch to customers' orders in your boutique business.
Christmas Tree Ornaments: Craft DIY Christmas tree decorations with festive origami and paper ornaments. A great project for family fun or custom-printed baubles from a POD service.
DIY Confetti: Utilize leftover scrap pieces or print colorful digital paper designs and punch your own custom confetti for celebrations.
Collage Paper for Art Projects: Enhance your next art project by using digital paper as collage material, adding texture and depth to your wall art design.
Bookmarks: Never lose your spot again! Create custom bookmark templates, print, cut, and laminate for your reading pleasure.
Wall Art Accent: Add a vibrant pop of color to your gallery wall with an abstract or accent piece. Print and frame a design or use a beautiful pattern as a background for custom artwork.
Home Décor: Bring your designs to life by printing them on various home decor items like throw pillows, rugs, quilt covers, mugs, and wall art using a POD service.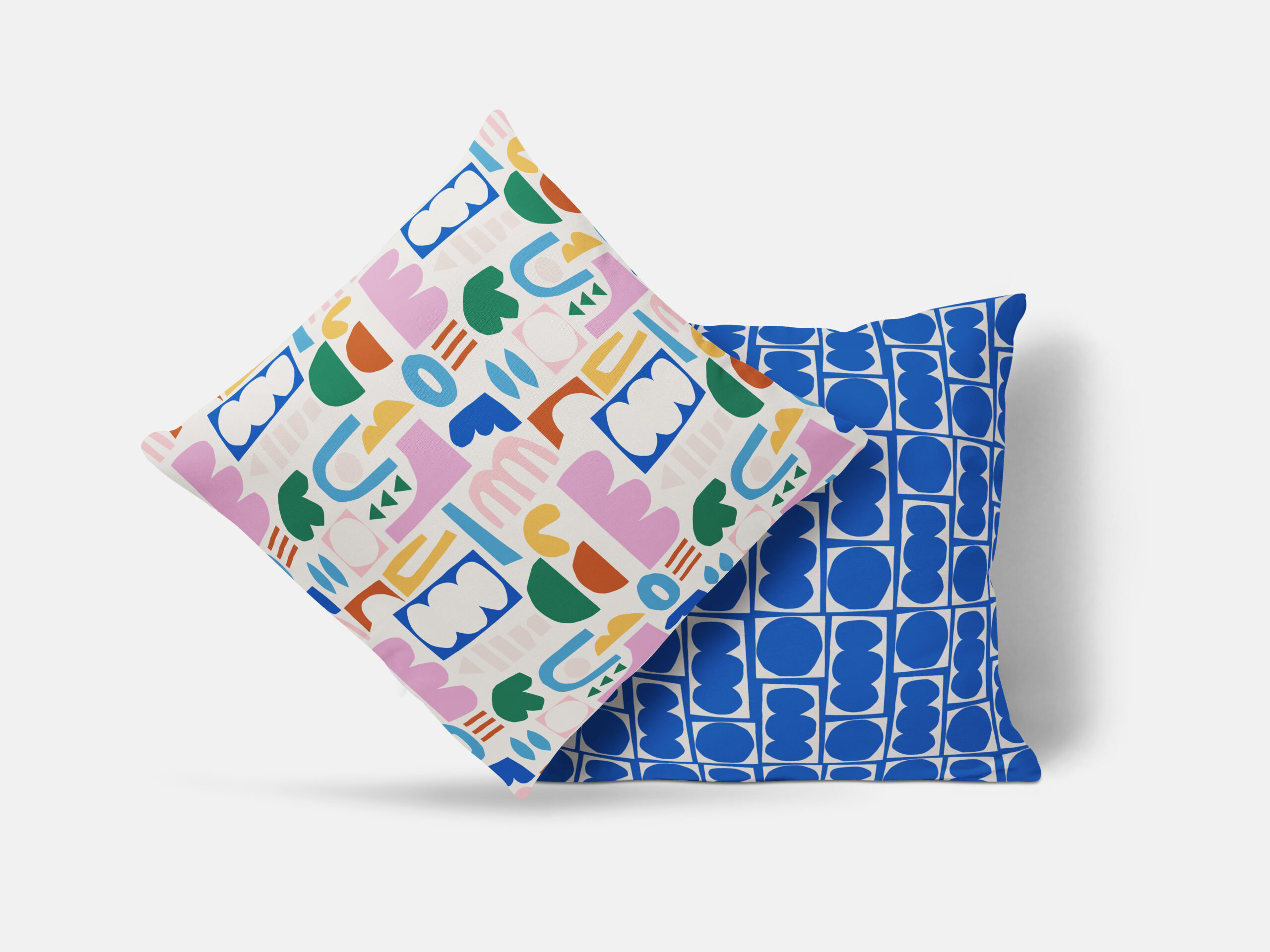 Blog & Media Assets: Enhance your blog and media images by using digital paper as background interest or incorporating small elements to create visually appealing Pinterest and blog post images.
Fabric for Sewing and DIY Projects: Explore endless sewing and DIY possibilities by printing your designs on fabric through platforms like spoonflower.com for your next creative project.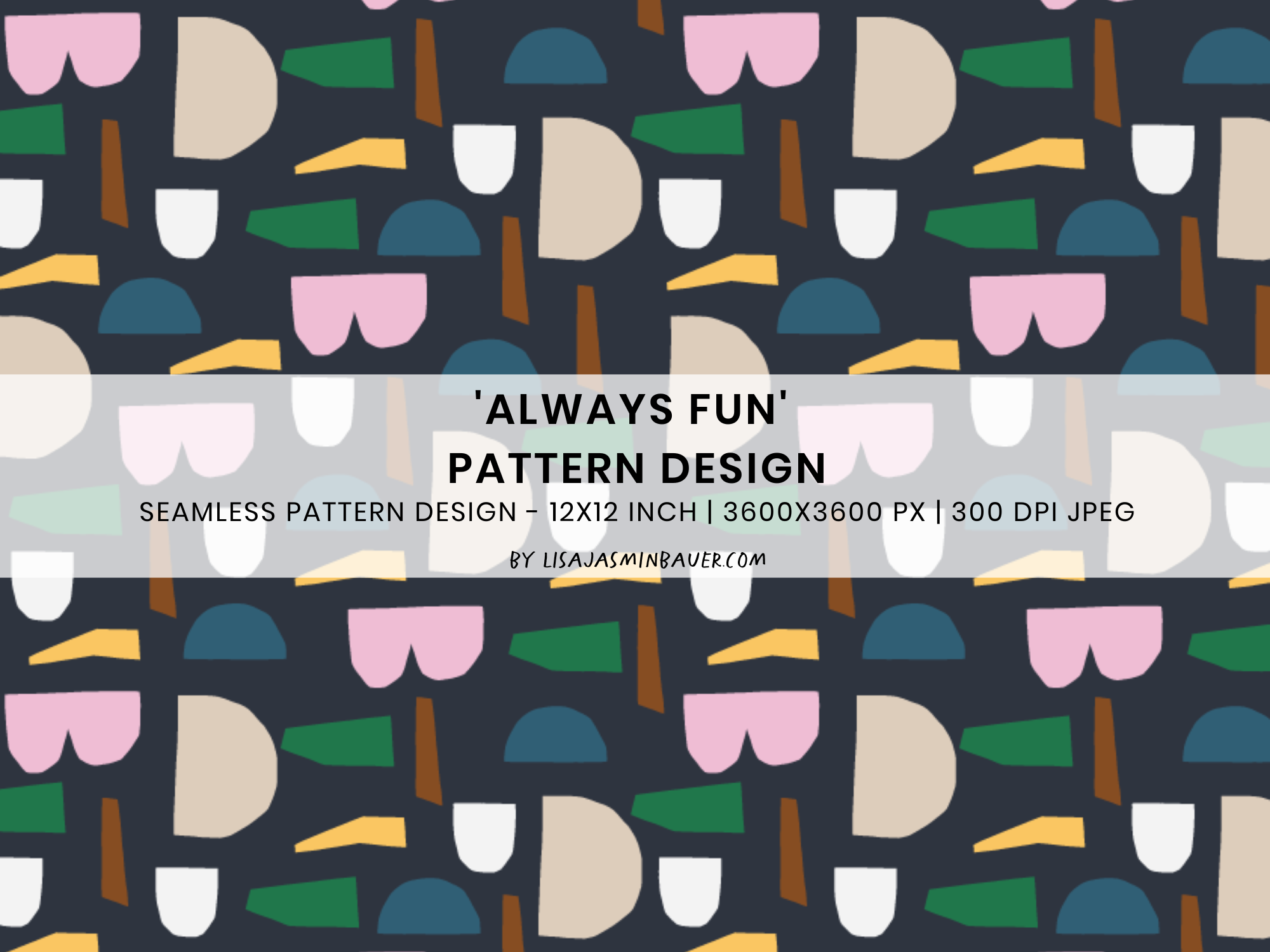 "Lisa's digital paper products have revolutionized my digital scrapbooking adventures. Being a digital nomad, I can't carry a lot, but these patterns are a game-changer! They're my portable creative haven, allowing me to craft beautiful memories on the go. Seamless, vibrant, and oh-so-easy to use. Highly recommended for the wanderlust creatives!"
Nori from Berlin
Buy Pattern Designs
You see, there are lots of fun ways to use digital paper – just let your creativity run wild and explore these fantastic ways to utilize digital paper for an array of creative projects! 🌟🎨 And don't forget to show what you create, I'm too curious to miss that out.
Happy creating, Lisa