Crafting a joyful Christmas: 'Colorful Christmas Shapes' collection
The holiday season is upon us, and there's no better way to usher in the spirit of Christmas than by transforming your home into a festive wonderland. The "Colorful Christmas Shapes" collection, available exclusively on textilwerk.com, is your ticket to a vibrant, joyful, and whimsical Christmas celebration.
Celebrating the joy of color
Let's start with color. Our collection features a bold palette of blue, pink, red, and green. These hues aren't just colors; they're emotions. Blue evokes calm and peace, pink radiates love and warmth, red symbolizes passion and excitement, and green represents growth and renewal. By incorporating these colors into your holiday decor, you're not just decorating; you're creating an emotional experience that will fill your home with happiness and cherished memories.
A splash of whimsy
Christmas is the perfect time to embrace your inner child. This collection adds a delightful touch of whimsy to your home. Whether you're decorating a tree, creating a festive mantle display, or adorning your staircase with these joyful shapes, you'll find that the whimsy and playfulness of my collection are infectious, bringing smiles to all who enter your home.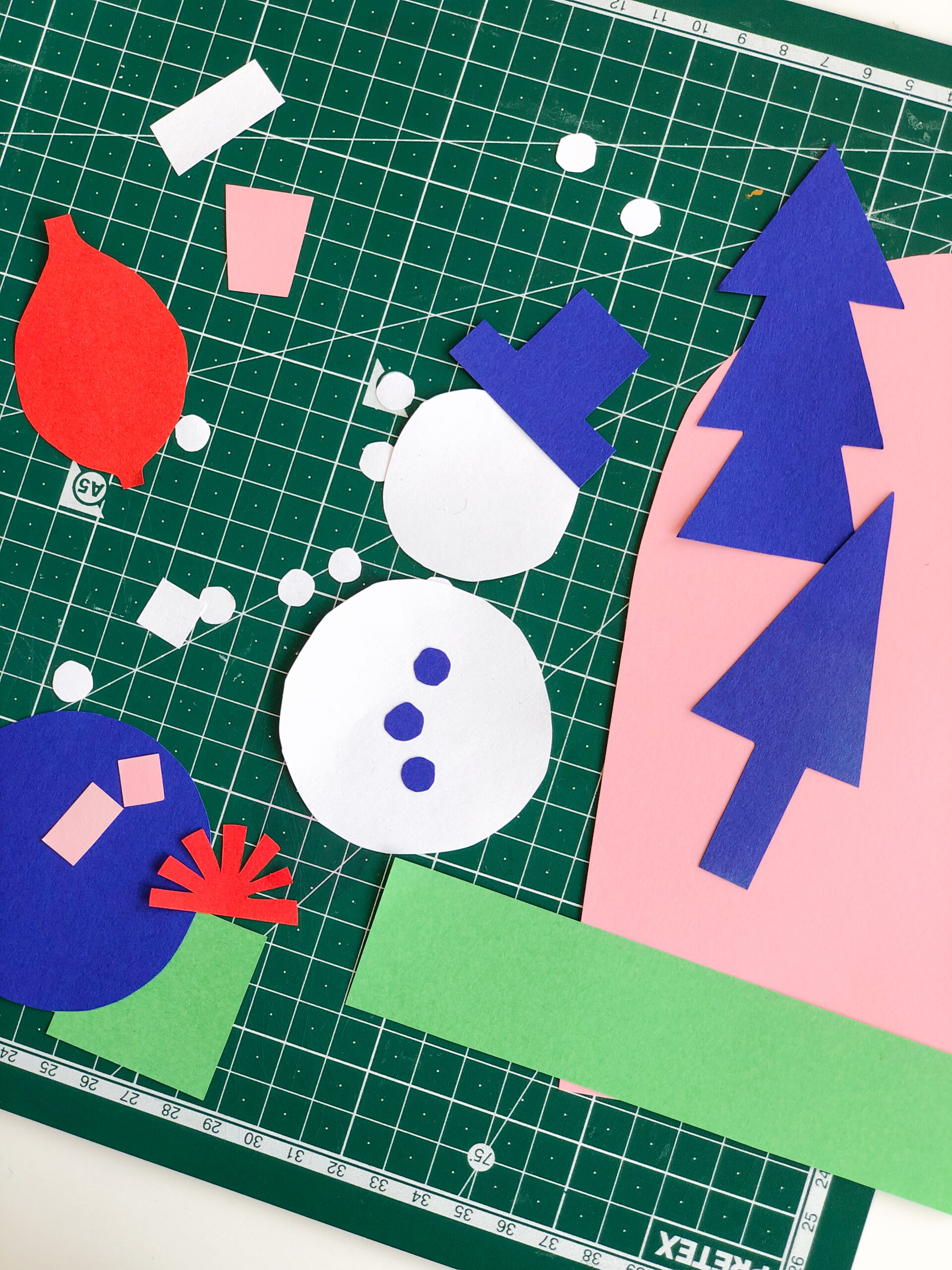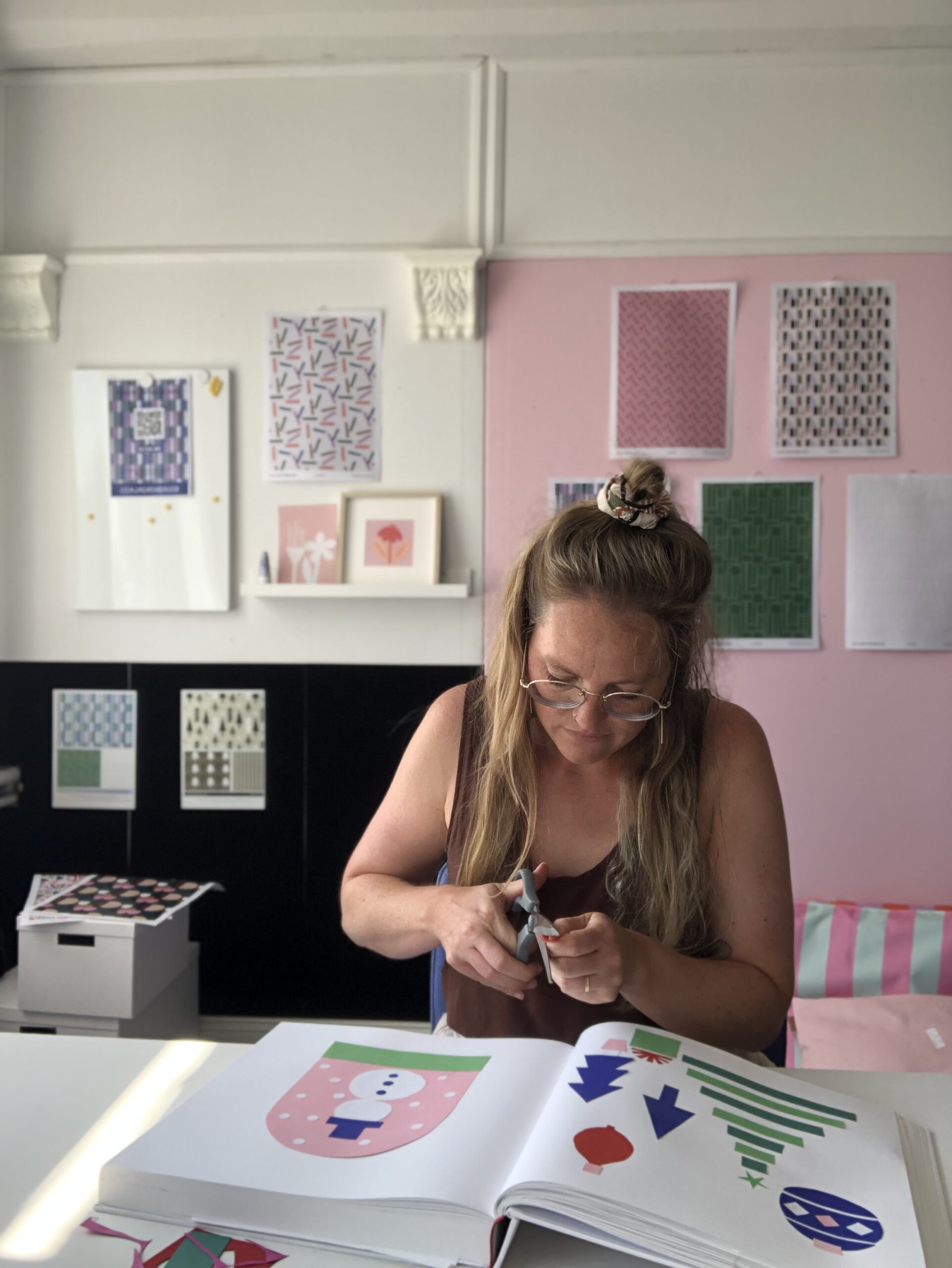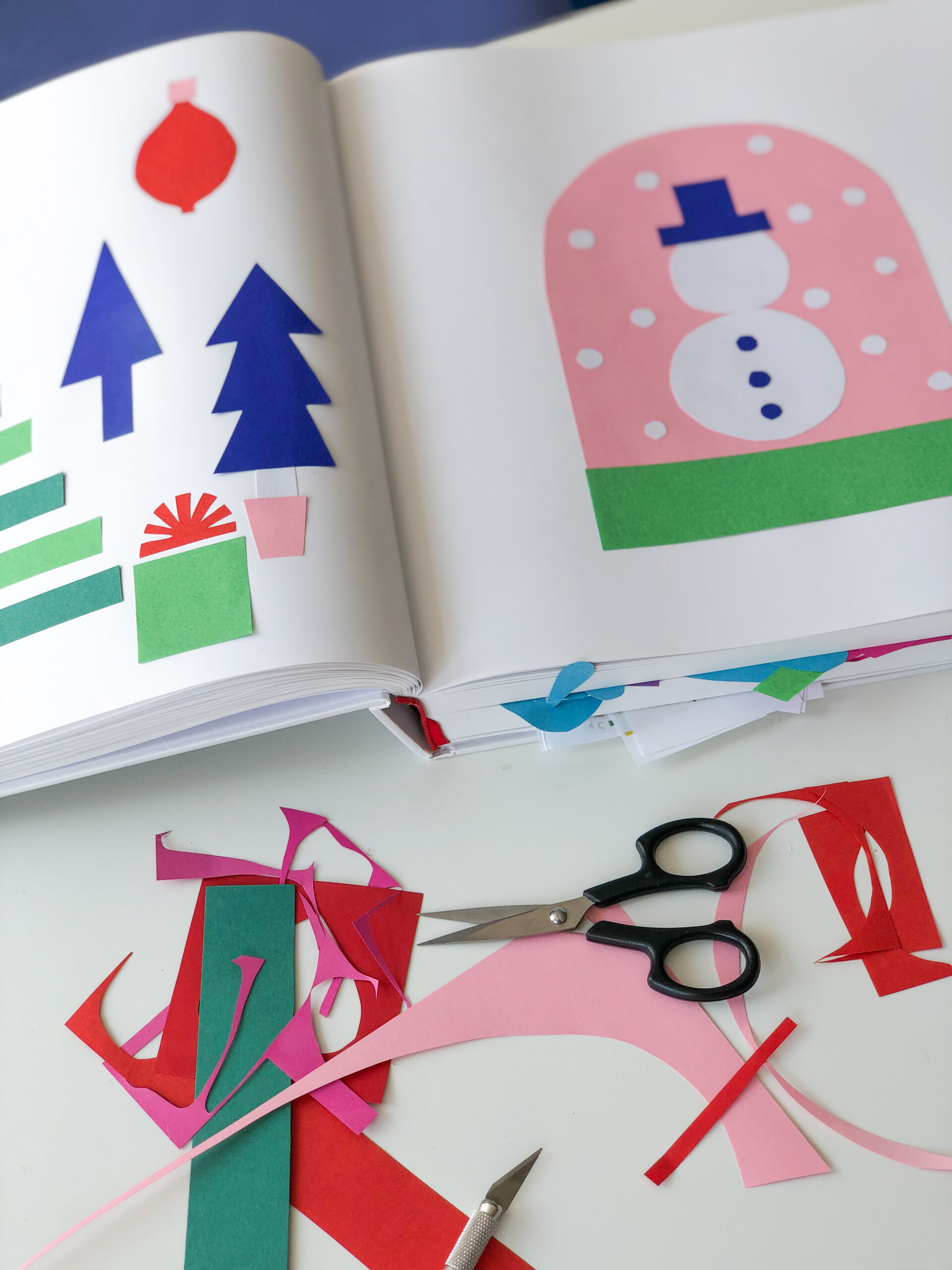 A look behind the scenes
Picture this: It was the height of summer, with temperatures soaring to a blistering 30 degrees Celsius. In my modest atelier, while the sun blazed outside, I embarked on a creative journey that would transport me to the heart of winter.
With a pair of scissors and a stack of colorful paper, I began the delicate task of cutting out intricate shapes – Pine trees, gingerbread and snowmen. The contrast between the scorching sun outside and the winter wonderland I was crafting inside was nothing short of magical. Little did I know, these humble cutouts would evolve into a complete collection that captures the very essence of the holiday season.
As I pieced together these paper prototypes, a vision took shape. The bold, vibrant colors set against the backdrop of traditional Christmas symbols created a unique and enchanting aesthetic. With each piece that I crafted, I could feel the holiday spirit come to life.
One by one, these creations began to form a cohesive collection, each item meticulously designed to spread the joy and warmth of Christmas. What started as a summer project soon transformed into the "Colorful Christmas Shapes" collection, bursting with color and creativity, ready to infuse the magic of the season into your home.
This journey, from a sweltering summer's day to a festive and joyful collection, is a testament to the power of creativity and the belief that the holiday spirit can be celebrated any time of the year. I am thrilled to share this journey with you and hope that the "Colorful Christmas Shapes" collection brings as much joy to your home as it did to my atelier during its creation. Experience the magic of my collection – explore it now on textilwerk.com.
Making memories
Christmas is all about making memories. From decorating the tree as a family to cozying up by the fireplace, these traditions are what make the season so special. My "Colorful Christmas Shapes" collection enhances these moments, turning them into cherished memories that will be relived year after year. I'd love to hear your stories of how our products have become part of your holiday traditions.
Spreading joy beyond your home
Why keep the joy to yourself? Share it with others by gifting items from our collection to friends and family. Decorate public spaces with the same enthusiasm – your workplace, a community center, or even a local charity event. The "Colorful Christmas Shapes" collection can extend the magic of Christmas to everyone around you.